While persuing your educational goals at Broome Community College,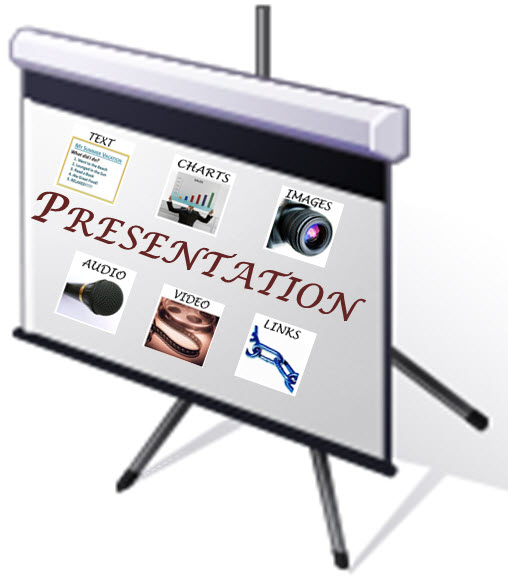 you will most likely encounter the need for experience in using presentation software (such as Microsoft PowerPoint) either in order to view your instructors lectures, or to create assignments of your own as part of your class.
Presentation Software allows you to display information in the form of an electronic slide show. Slides in a slideshow, can contain text, images, clipart, graphical representations of data (charts), audio, animation and video as well as links to external sources and other items.
The Slideshows that are created with presentation software can be used in a number of ways. Slideshows can be projected on a screen in order to add visual elements to a lecture or presentation being given, they can be distributed electronically for users to view or print from their own computers, or they can be set as a self running show (for example at a kiosk).
Microsoft PowerPoint is the most commonly used Presentation Software Application and is the campus standard at Broome Community College.
This lesson will introduce you to the basic concepts and uses of Presentation Software and then provide you with links to tutorials, videos and printable documents which will assist you in expanding your skills using Microsoft PowerPoint.